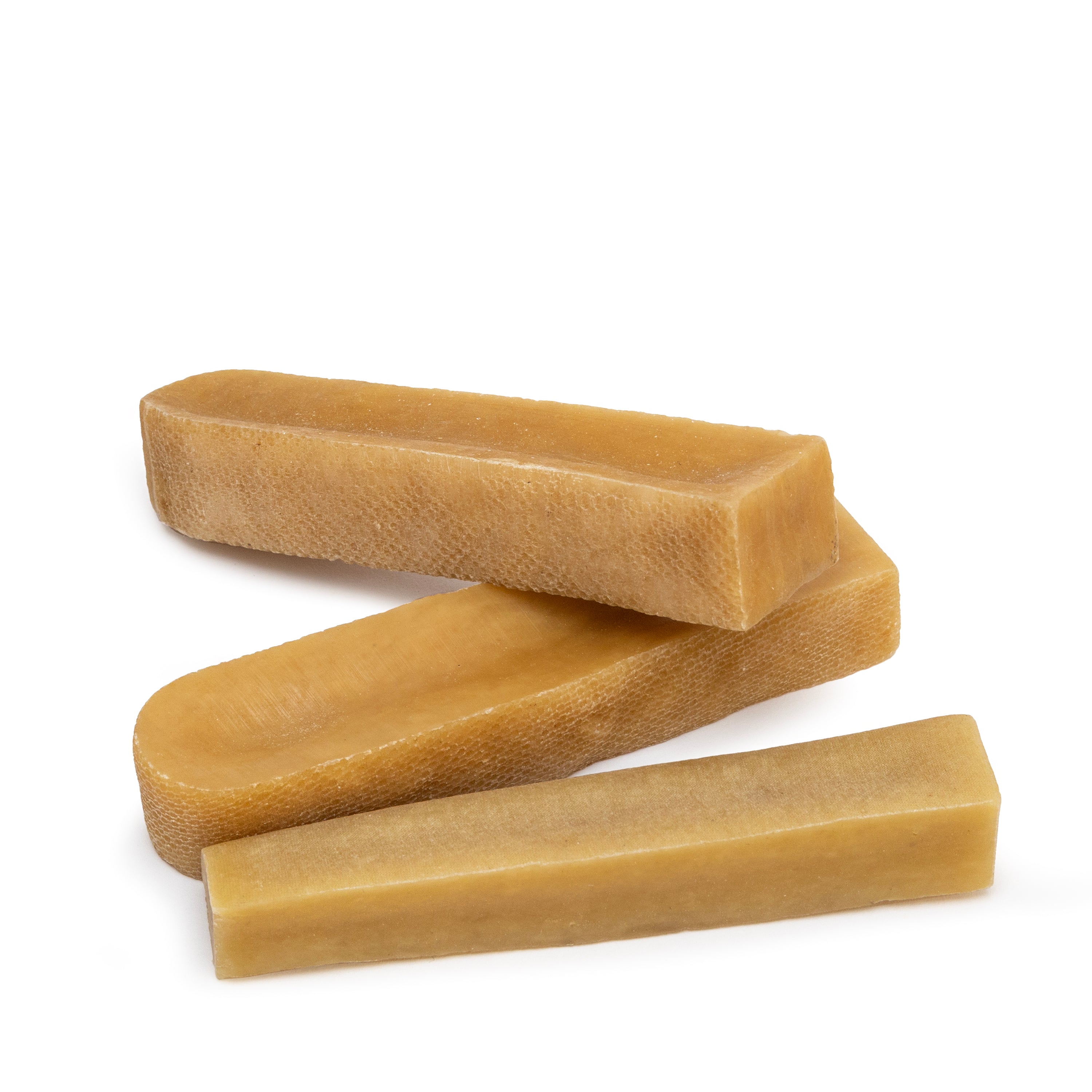 Yak Cheese Dog Chew
Our Yak Cheese treats, available in various sizes, are a unique and nutritious choice for dogs of all breeds and sizes. Crafted from traditional Himalayan yak cheese, these treats are not only a source of rich flavors but also packed with health benefits. They are high in protein and calcium, which are essential for strong bones and dental health. These long-lasting chews are naturally low in fat and free from grains, lactose, and gluten, making them ideal for dogs with dietary sensitivities. Their hard texture helps in cleaning teeth and gums, promoting overall dental hygiene.
High-Quality Treats for your best friend
We understand the importance of a balanced diet. That's why our treats are designed to complement your dog's diet, offering guilt-free pleasure and optimal nutrition.
Our dog treats are not just delicious, they are also a source of happiness and well-being for your faithful companion. Each bite is formulated to contribute to their overall health, providing a perfect balance between taste and nutrition.
Turn every training session into a moment of joy! Our treats are the perfect tool to motivate and reward your dog, promoting efficient and positive learning.
Frequently Asked Question
Don't know where to start? Try our mystery box
A good way to find out what your dog loves is to choose our mystery dog treat box. It includes a variety of treats assembled by our staff in store. The mystery offer is available in three sizes: small, medium, and large.
Comming Soon
Pick up order available

Montreal, Anjou
Online customer service
514-588-9589
Quantity Discount
The more you buy, the more you save.